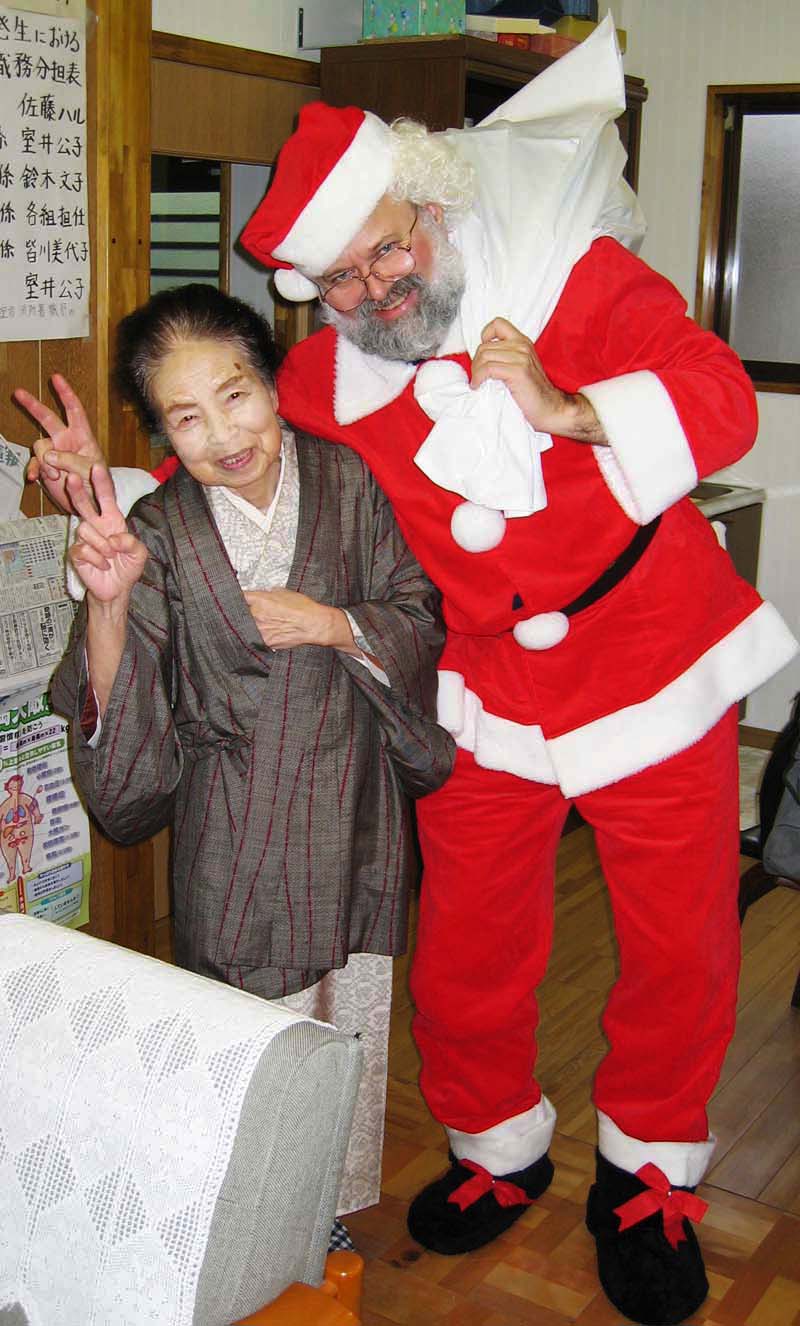 Santa Clause visiting a day care center for preschool children in Aizu Japan
A Christmas story.

As Santa Claus worked in a large department store in San Francisco, a simple unexpected event took place. All the day long children
lined up
with their parents to have their photos taken with Santa Claus -- on his lap. Each and every child had a long list of I wanta aaa and I wanta thaaaat... and on and on until -- By the end of the day,
Santa Claus
was just so sick and tired of hearing I wanta.....
Santa Claus
was thinking not one child asked for anything for anyone else. The lines were gone, everyone had left. It was late ..... when a young little girl (about eight years old) came walking up the store aisle alone.
Santa Claus
looked around, she was too young to be alone, there was no one with her. She was dressed in dirty clothes and a small smear of dirt on her face. She stood off to the side and stared at Santa. Santa motioned for her to come up. She hesitated ..
Santa
spoke to her in a deep soft Santa Claus voice "Oh ho ho come on up, its OK". She came up and hopped in Santa's lap.
Santa
said, "Now, what do you want for Christmas!" She turned her head, looked up for just a second and in a small child's voice slowly said, "nothinng... Santa."
Santa
then spoke to her in a large soft jolly voice, "What about peace on earth and good will to all men." She looked up in to his eyes. Her eyes brightening just a little for a second and then she spoke again in her small child's voice "Oh Santa! if you only could."
Santa
said to her, "I will do my very best
for you ...
to bring this Christmas wish true." -- This is a true story, it happened when Carl was 21. It was a small unexpected event never to be forgotten ...


Warmest regards,
Carl and Jody